Ada County Lighted Signs
View Pole Sign Gallery
Set your business apart from competitors with modern visual tools from Idaho Sign Company, your trusted Ada County company partner in making custom lighted signs!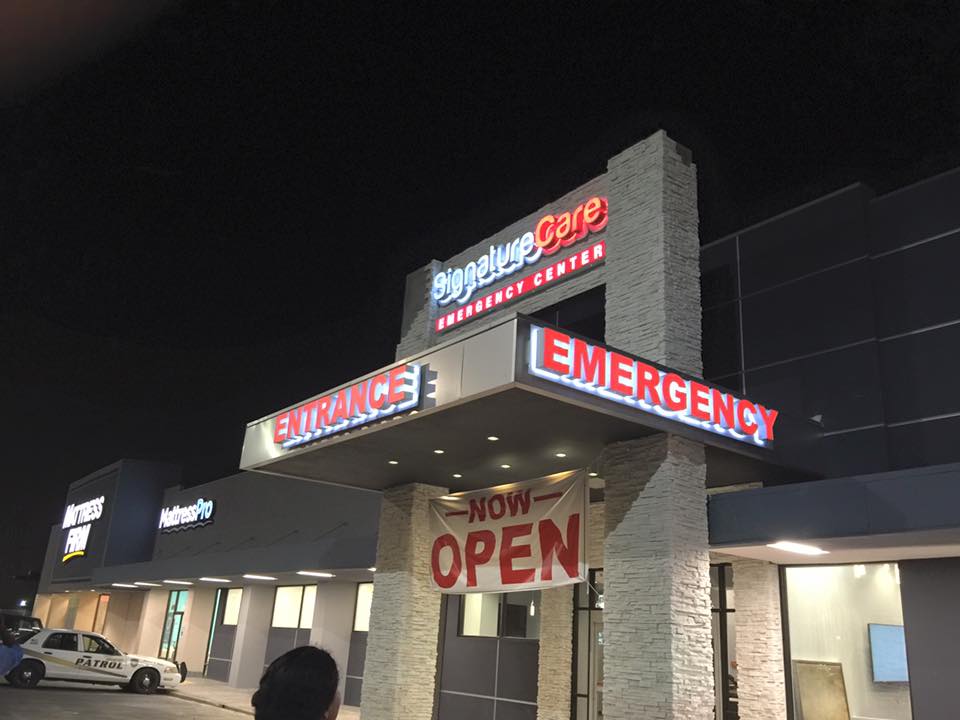 Lighted signs are available in various types, shapes, and styles, all of which we manufacture in the highest quality possible.
For years, we have witnessed how businesses greatly benefit from lighted or backlit signs, increasing their visibility and sales. However, before purchasing one, you need to properly identify what type of lighted sign is best suited for your business.
At Idaho Sign Company, our team of designers and installers is all equipped with the right skills and experience; they are experts in customizing illuminated storefront signs, logo lobby signs, and all other types of lighted signs. We only hire seasoned professionals to ensure that you will get the best signs tailored to your unique business needs and budget.
We, as a company, understand the persistent need to stand out from other businesses in your niche; that's why we customize everything to market your brand. In the end, our goal is to provide a premium-quality service that will make you not want to hire anyone else but us for your future signage needs in Ada County, ID.
We guarantee your satisfaction with our work. Contact us now to start working with us for your entrepreneurial dreams!
Call Idaho Sign Company today at (208) 314-9833 for a Free Consultation with a Lighted Sign Specialist!
Traditional Neon Signs
After years of being a successful Ada County lighted sign provider, we know how appealing neon signs are to a lot of customers. However, as a business owner, all the maintenance expenses that come with getting neon signs may indicate an investment not worth taking.
If you want that classic look that neon signs can give your business but don't want the unnecessary expenses it will incur in the long run, Idaho Sign Company introduces our affordable LED lighted signs! Using modern technology, together with our proven premium craftsmanship, these signs will give you the aesthetics of a classic neon sign minus the maintenance expenses and the need for regular replacement.
We understand that you want the perfect investment for your enterprises. So, give us a call, and we will attend to all your signage needs.
Lighted LED Signs
Through low-energy yet highly-efficient LED bulbs, we can give you a sign with the same neon look but with a lot more responsibility for the environment.
These lighted LED signs, however, are not just admirable because of how they look; they are also applicable to address many signage needs.
LED lighting, in some cases, is incredibly useful for enhancing channel letters and cabinet signs. Aside from these, our LED signs can also be availed with modifications to their colors, styles, and animation.
Our lighted signs will make sure to showcase your brand message even in the dark! They are especially useful for convenience stores, nightclubs, restaurants, gas stations, hotels, and many other businesses operating in the late hours.
At Idaho Sign Company, we customize our LED signs to appease your present and future desires and, most importantly, your business style and goals.
Indoor Lighted Signs
What your customers see on the outside is equally as important as what they will see on the inside of your store or building.
Neon signs and LED lights are very great for indoor use as well. Using them will be a good way of holding the attention of your customers inside your building, not letting their eyes wander outside to other establishments.
There are a lot of ways to use indoor lighted signs in promoting the aspects of your growing business in Ada County. For one, you may utilize them to highlight different sections in your business or to facilitate a smoother interaction between customers and staff.
No matter what you want to do, we will cater to your needs and imagination. Our signs will be fully customized to bring your signage dreams to life and your sales through the roof. Our staff of very skilled sign designers will be your best friends in making your signage dreams come true!
Programmable Digital Message Centers
If you don't like going the traditional way and are rather eyeing the high-tech industry, we can still be your ideal lighted sign provider.
We customize programmable LED Message Center Signs that will never fail to astound your customers!
These lighted signs can be used alone or as part of another sign. You can customize them to give your customers heartfelt and exciting messages or even advertise limited promos. One of its advantages is the feature that allows you to easily update its messages any time you want with many different color options. Some models even come with full-color graphics that will pull in new customers and patrons alike.
Full-Service LED Sign Company
In every aspect of your lighted sign production, Idaho Sign Company is here to ensure a smooth, quick process and premium-quality product.
Starting from the design until the installation, even during repairs when you finally need it, our expert team is always up for the task.
At Idaho Sign Company, we only use materials of the highest grade in our production. Our sign designers, installers, repairmen, and other staff are also highly skilled and knowledgeable when it comes to signage services. Once you decide to work with us, we guarantee that your business will be adorned with the most attractive and durable Ada County lighted signs available in the market.
Do you know what's even better? We will give all that and more for your business needs, goals, and budget. Great deal, right?
Don't hesitate to call. We are ready to start our journey to becoming your lifetime go-to Ada County signage partner today!
Free Lighted Signs Consultation
Don't think twice and grab this opportunity now. Attract all your potential customers in Ada County with our attention-grabbing custom lighted signs.
Call Idaho Sign Company today at (208) 314-9833 for a Free Consultation with a Lighted Sign Specialist!