Meridian Custom Signs & Graphics
View Custom Sign Gallery
If you want the ideal sign for your business, event, or promotional need, the Meridian custom sign experts at Idaho Sign Company deliver branded storefront signage, indoor signs, vinyl graphics, wraps, decals, labels, banners, and so much more!
Nothing sets your business apart like a custom sign. Eye-catching and high-impact, customized business signage immediately lets customers know who you are and what you have to offer.
Whether you want impactful storefront graphics to introduce your brand, products, and services, cohesive indoor signage to set a professional tone, or event or product signs or graphics for a custom promotional need, we have the right specialty signage solutions for you.
Our custom sign creation means that you can get a branded sign that is ideal for your space and business or any type of sign or graphic personalization and customization. Custom printing services mean that we work directly with you to determine what you want, utilize our expertise to figure out exactly how to make it happen, and then hand it over to our signage professionals to turn into reality.
No signage will ever suit your business and brand as perfectly as a custom sign by Idaho Sign Company.
Call Idaho Sign Company today at (208) 314-9833 for your Free Consultation!
Stand Out With Unique Signage
Set your Meridian, ID business apart from the other businesses around you, your local competition, and all the other distractions competing for your customers' attention with attractive, high-impact customized signs and graphics!
Idaho Sign Company is your trusted, local provider of attractive, targeted custom signage designed to support your business growth. Utilizing custom signs for your business creates an exciting and dynamic environment that keeps both customers and employees engaged and excited to return.




Idaho Sign Company are experts at brand promotion utilizing functional signage elements. Our sign and graphic designers interpret your thoughts and ideas and convert them into a high-impact physical design. For every desired sign or graphic, storefront signs to branded vehicle graphics, lobby signs, and personalized promotional signage for on or off-site use, we have the customized solutions for you. Whatever your unique personalized signage ideas, let Idaho Sign Company deliver reality!
Designed For Your Brand & Business
Sign customization eliminates brand confusion and increases customer loyalty.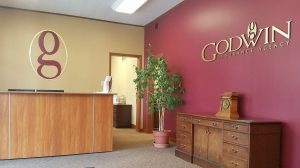 When you utilize custom signage throughout your business and marketing, you are able to build repetition, making it easier for clients to remember and recognize your brand when they have a future need.
Branded signs are great for building facades, exterior windows and doors, and should flow throughout your interior as well. Lobby signs and promotional signs can feature your unique brand. Even ADA signs can be customized to your brand colors, fonts, and aesthetic. Flag signs, yard signs, and event signage can showcase your brand off-site.
Our custom specialty signs include:
All of these elements together work to paint a professional, memorable brand image that resonates with your most desired customers and clients. Our sign and graphic experts will help determine the right blend for your unique needs.
Our Custom Sign Process
Getting custom signage created is much easier than you may think. Our experts handle all of the work!
Just come to us with an idea, vision, or problem, and our Meridian custom sign consultants, designers, fabricators, and installers will provide the ideal solution.
Do you have an event that you need help promoting, or are you exhibiting at an event and want to be able to attract attention and deliver a lasting impact? We craft signs and graphics for on-site or off, for any need.
Our designers are experts with custom sign planning and layout. We understand the importance of visibility, legibility, and clarity in signage, and will make sure that your signage is crafted in a way that reflects that. It is our mission to make your brand visible and memorable.
For large customization projects like entire facility sign planning to small projects like custom vinyl graphics for any item or surface, we manage the design, production, and installation to deliver a professional and lasting impression for anyone who sees them.
Free Custom Signs Consultation
When you've got a great idea for a cool sign, we make it happen! From unique storefront signs to funky sign applications like wall murals, custom vinyl graphics, event signage, and more, we have the experience, creativity, and tools required to create your dream signs and graphics.
Idaho Sign Company is your Meridian custom signs and graphics provider, crafting customized and exciting signage that works for you.
Call Idaho Sign Company at (208) 314-9833 for your Free Consultation with a Custom Sign Specialist!