Caldwell Channel Letters
View Channel Letter Gallery
Signage plays a huge part in getting your business noticed and patronized. If you want to stand out with some bold and bright signage for your establishment, Caldwell channel letters can be your best marketing partner.
Channel letters and dimensional letters are both highly popular as building signage for various industries and types of businesses.
They are frequently requested by many of our customers throughout our years of providing channel letters in Caldwell, Idaho.
The potential for customization when it comes to channel letters is extremely wide. Its flexibility and versatility make it the appropriate signage to meet any business brand guidelines and accommodate personal specifications.
Our designers and engineers can provide you with front-lit channel letters, backlit channel letters, flat dimensional letters, and any other customized design you can think of. Whether you want an indoor or outdoor sign, we guarantee to provide it to you with top-notch quality.
If you want an attractive, three-dimensional sign that will further increase your brand recognition, our channel letters will level up your marketing game. So, for a quick service that will give you high-quality products without hurting your budget, talk to the best Caldwell signage provider.
Call Idaho Sign Company at (208) 314-9833 for your Free Consultation!
Storefront Channel Letters
After several years as a signage provider, we can say that channel letters are—hands down—one of our most sought-after storefront signs.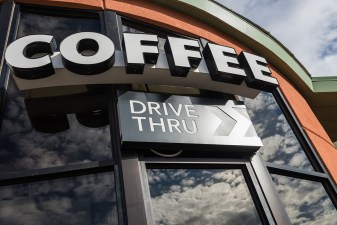 These three-dimensional signs are crafted by individually forming cut metal elements like letters, symbols, numbers, and images. These elements are then covered with an acrylic top, which you can avail in a wide selection of colors and transparency levels.
Channel letters will allow you to put up your business name, logo, or slogan in a three-dimensional sign that will be too hard to miss. Our team of expert designers will help you choose from various colors, sizes, fonts, and style options to make your building even more eye-catching while keeping your brand's consistency. Even if you want to add more images or icons, we can hand-form it to fulfill all your signage expectations.
Upon installation, you can choose to have these channel letters aligned in a backing frame or flush-mounted directly on your building. Whichever you choose, our professional channel letter installers guarantee a secured storefront sign that will make your establishment stand out from the surrounding competition.
Channel letter signs are mostly used for grocery stores, retail stores, malls, shopping centers, schools, office buildings, churches, and manufacturing facilities, among many others.
Dimensional Letters
When it comes to having individually crafted elements, dimensional letters are similar to channel letters.
However, if channel letters have empty conduits inside for illumination, dimensional letters are created from solid sheets of metal, acrylic, and other materials. Sizes, styles, fonts, and material thicknesses greatly vary in the creation of dimensional letters.
Idaho Sign Company has Caldwell channel letter design experts who will help you choose from a wide set of options in customizing your signs' look. Dimensional letter signs range from practically being flat to reaching several inches thick.
Our Caldwell sign experts make sure that the letter sign we provide will not just be attractive but extremely durable. That way, you can promote your brand without worrying about constant repair or replacement.
Dimensional letter signs are popular among offices, retail stores, malls, restaurants, and manufacturing facilities. They are also commonly used as indoor or lobby signs.
Backlit & Illuminated Channel Signs
Apart from its innate 3D beauty, LED lighting makes the channel letters even more eye-catching. Through illuminating your building signage, your business will be highly visible both when the sun is out and when the rain pours.
For the most part, your business signage stays lit and alive all through the night! This will make your marketing strategy effective no matter what time of day or how external conditions may change.
Idaho Sign Company will take every step of the channel letter production and installation process with utmost meticulousness. Our team of professional designers and installers will make sure to create an attractive design that's consistent with your brand, to secure the safe installation of your sign along with its accompanying electrical elements, and to leave the working space squeaky clean at the end.
Illuminated signs, backlit or front-lit channel letters, are greatly beneficial for restaurants, coffee shops, night clubs, bars, theaters, convenience stores, gas stations, and comedy clubs. However, you can utilize them for practically all kinds of businesses.
Free Channel Letter Sign Consultation
Idaho Sign Company has been a Caldwell channel letter provider for a long time now. Our dedicated team will cater to all of your signage needs whenever you want and for whatever type of business you run.
If you want your business to stand out, you can never go wrong with an illuminated channel letter sign.
Call Idaho Sign Company at (208) 314-9833 for your Free Consultation!