Kuna Dimensional Letters
View Sign Gallery
Appealing, charming, and eye-catching, dimensional letters, signs, and graphics are the ideal option for virtually any organization that needs to catch the eye of new likely buyers.
Dimensional letters, regularly known as raised letters or 3D letters, are custom text or designs causing depth and interest. This type of multi-dimension signage is molded, fabricated, cast, or cut from a solid sheet of sign material to accomplish this impact.
Dimensional signs offer the precise solution that all business owners are interested in: a branded look for both outside your business storefront and throughout, bringing in and helping new clients and customers.
Idaho Sign Company can testify that brandable dimensional signage is an effective choice for any and all organization. Whether you operate a boutique, gas station, medical facility, non-profit, educational facility, bank, office, etc., our Kuna dimensional letters and graphics will look great inside and outside of your shop.
The raised letters we produce are purposely crafted for visibility and also grow your marketing and advertising reach. Idaho Sign Company strives to utilize the most appropriate materials in the market so after we have installed your dimensional lettering, you can expect them to keep attracting attention to your brand and services for a very long time, without fail.
Call Idaho Sign Company today at (208) 314-9833 for your Free Consultation!
Appealing Storefront Signage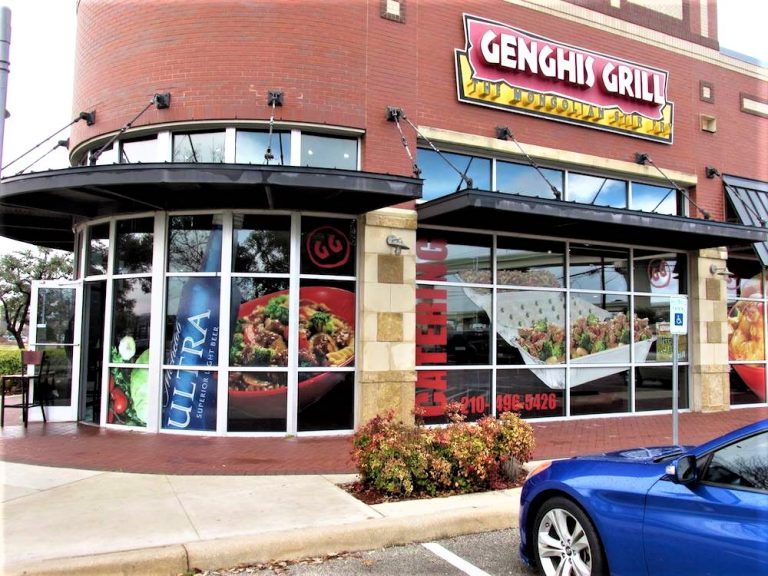 Appealing and eye-catching, dimensional letters are ideal for your building's main sign. They generate texture and dimension to your storefront while exuding a professional and attractive feeling. The flexibility dimensional letters have is also a big benefit. They are commonly built on the front of your building; they can also be incorporated on pole signs, monument signs, storefront sign panels, and post and panel signs. Channel letters and signs are also commonly chosen as a replacement to dimensional letters.
Regardless that 3D letters are not traditionally lighted, Idaho Sign Company can include things like spotlights, backlighting, or halo lights when installing your dimensional letters, so that your lettering is easy to find even at night. We make sure your company catches the eyes of prospective buyers and your distinctive brand message is noticed, consistently and professionally.
Attractive Indoor Lettering
Dimensional letters aren't only for the outdoors; they even give the inside of your business a more sophisticated atmosphere as office logo signs. When placed in your waiting room, your corporate logo will be the primary element your clients and visitors notice the moment they enter your shop. Dimensional lobby signs and logos are extremely versatile, and they can be fabricated from an assortment of materials, with upgraded display options like lighting, if preferred. Dimensional letters and 3D graphics could also be used for directional signage and other interesting custom signs and graphics to generate a large benefit to gas stations, restaurants, and convenience stores.
3D letters, contrary to their name, are not only constrained to lettering! Your custom dimensional signs can include custom images, numbers, logos, or a combination of all that applied to the walls of your location. Idaho Sign Company's experienced team of designers are ready to help produce interior signs and graphics specifically designed to suit the distinctive individuality and originality of your business. If you want to develop an impactful 3-d look that certainly makes sure your branding can't be missed, Idaho Sign Company provides you with dimensional signs and letters that speak your brand.
Durable Dimensional Letters
Idaho Sign Company produces dimensional letters from a variety of materials and mediums that best match your brand and business. Depending on your specific placement and needs, we will choose from metal, wood, plastic, and/or light foam material as the primary media for your dimensional letters.
As a sign material, plastic is often preferred because of its versatility and includes coroplast, polycarbonate, PVC, and vinyl. The endurance and ruggedness of plastic lettering make it a fantastic choice for outdoor dimensional signs, graphics, and images. For interior letters, metal is a superb choice a result of its smart appeal, but is really durable when used outside. Metal for sign making is commonly chosen from bronze, stainless steel, aluminum, brass, and copper. Light foam is another popular way to go for eye-catching, high-impact letters, simply because it is thick, sturdy, lightweight, and durable. Our dedicated Kuna, ID dimensional letter staff are able to assist you with deciding on the most appropriate custom signage style and media to obtain your ideal finished appearance without breaking your budget.
Full-Service Sign Company
It isn't always easy to choose the most suitable sign for your corporate brand. You need patience, experience, research, time, and a proven sign fabrication strategy. When you work alongside Idaho Sign Company, you will definitely not have to go through this by yourself. Our staff of qualified graphic artists and sign producers will gladly share their advice to guide you during the signage generation process.
Idaho Sign Company is your trusted full-service custom signage provider. We formulate customized sign designs, we help you choose the most suitable media for your business purpose, and we ensure your Kuna dimensional signage is smartly installed. Should need our support for your signage and lettering, Idaho Sign Company is here for you.
Free Dimensional Letters Consultation
Idaho Sign Company gives nearly never-ending personalization options for your brand building signage. Regardless whether you are hoping to attract more potential clients inside your location, promote your brand identity, or make it less difficult to get around your space, our dimensional letters, logos, and images will meet the needs of your unique business.
Call Idaho Sign Company today at (208) 314-9833 for your Free Consultation with a Dimensional Letters Expert!