Wilder Coronavirus Signage
High-quality, brand-promoting, and supportive sign and graphic elements are essential to your brand and business, and can provide added benefit as we deal with Covid-19. From supporting clients, customers, and guests with wayfinding and facility navigation to keeping your Wilder team safe in dangerous work areas, your sign and graphic blend support smooth business operations.
Employing a specialist makes selecting the ideal indoor signage elements effortless. Many factors really should be considered, for example, your business and brand promotion goals and objectives, how customers and clients navigate and utilize your commercial space, any relevant local signage requirements and regulations, and even your sign placement can all impact the type and number of branded, commercial signs you need for an effective workplace.
Your local Wilder commercial signage experts, Idaho Sign Company understands how impactful and effective signage can be used to control premises wayfinding, motivate or protect your personnel, and make sure your brand is highlighted throughout. By crafting effective informative signage elements that are designed specifically for your location, brand, and goals, we can help you with lifting your business or organization to new heights.
Call Idaho Sign Company at (208) 314-9833 for your Free Consultation!
Wayfinding & Safety Hospital Signs
When facing a health related emergency situation like Covid-19, it's crucial that patients and healthcare professionals understand how to properly navigate and interact with your hospital. Clear and precise directions, instructions, and warnings really should be evident prior to your patient ever stepping inside the hospital. The potential to cut down on contact is why hospital signs and graphics and intuitive wayfinding signs are critical. Well-crafted signage assists with faster patient support, work as a good reminder to conform to healthier habits, and diminish the possibility of spreading infection by decreasing in-person contact.
Unmistakably signify recommended car parking zones and support inbound patients by providing valuable directions through implementation of helpful hospital signs and wayfinders by Idaho Sign Company. To enhance your sign and graphic visibility at all hours, we also offer highly reflective signs and graphics. Interior hospital signs can include more hand washing notices, reminders of enhanced safety practices and procedures, and increased navigational signs in order to decrease in person interaction.
From assisting new patients with picking the right place to park to help with keeping new patients that are visiting you for health conditions instead of Covid-19 stay infection free, useful signage elements will help you to cut down on concerns for you, your committed staff of healthcare experts, and your patients who depend on you for safe services.
Assisted Living & Nursing Home Signage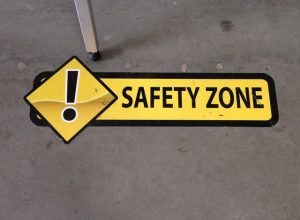 During a healthcare emergency situation such as Covid-19, it is essential that residents and doctors, nurses, and other healthcare staff understand where to go and how to get there. Eye-catching directions, important information, and safety warnings should really be available before a patient ever steps inside the nursing home.
This is the reason nursing home signs and graphics and well-placed wayfinding signs are extremely important. Useful signage can support faster and more streamlined patient support, serve as a good reminder to embrace safer hygiene practices, and reduce the chance of spreading illness by decreasing in-person contact.
Interior nursing home signs can be as simple as increased hand washing signs, information regarding enhanced safety practices, and additional directional assistance signage to help decrease person to person assistance. Assistive signage elements can assist with cutting down on risks for you, your dependable staff of healthcare practitioners, and your patients.
Business Update Signage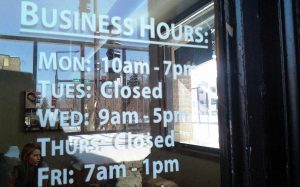 Is your Wilder, ID business going through modifications to your business hours or your business practices or processes as a response to the coronavirus? Well-crafted, impactful signage elements help your shoppers understand how to take advantage of your products and services while facing the current limitations.
If you decide to reroute your customers and clients to the drive-thru, supply changes to your hours of operation details, or display new phone or contact details your customers and clients can use to reach out to you if your business location is not accessible by stop-in traffic, Idaho Sign Company has the impactful sign and graphic solutions you are looking for.
Our Wilder team of specialists deliver limited exposure sign and graphic solutions, which enables us to fabricate or print your functional signage elements, including installing them at your business, without any in person or face-to-face contact with you or your team. As government recommendations are likely to change rapidly to try to mitigate Covid-19, we are supplying quick production on straight forward informative sign elements, and once you have been established as an existing client, we will be ready to deliver new signs and graphics with nothing except a quick phone call or email with the needed revisions.
Every Sign Your Business Needs!
Idaho Sign Company is your complete provider of engaging, attractive safety, hospital, and wayfinding signage products. Whether you are looking for updated signage elements to keep customers conscious of your hours, contact details, or other important business information that may require changes in response to Covid-19, or are using the down time renovate your facility signage while business is slower, Idaho Sign Company manufactures the business signage solutions you require.
From point of purchase signs to product displays, our specialists appreciate the distinct and specific preferences of assorted niches. Our specialists consider your physical facilities, organizational objectives, and brand guidelines to craft the correct signs for your commercial branding needs.
If you want just one particular graphic or a full collection of branded retail signage, Idaho Sign Company can organize the entire venture for you.
Our commercial sign services include:
Free Expert Sign Consultation
Idaho Sign Company is able to support as we all go through this complex period in time. Our dedicated, dependable staff is prepared to develop the branded, high-quality commercial signs necessary to effectively improve navigation, brand recognition, product and service promotion, or customer support.
Call Idaho Sign Company at (208) 314-9833 for your Free Consultation with a Signage Specialist!